Check proxy reputation and quality for free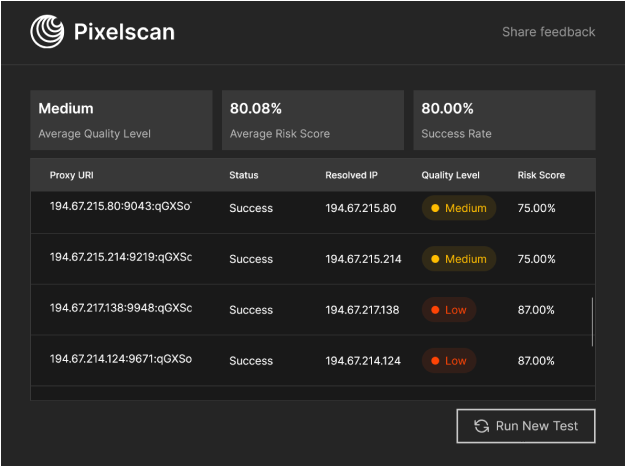 Features:
Check proxy status
Detect proxy reputation and quality
Calculate Fraud Score
Check up to 50 proxies at once
Supported proxy types
HTTP proxies
Datacenter proxies
Residential proxies
Rotating proxies
" HTTPS and SOCKS proxies aren't supported at the moment "
Installation:
01
Download and Install Firefox
Download Firefox
02
Install Proxy Checker extension
Install Proxy Checker
Testimonials
Join our community
Fantastic Firefox extension to check proxy quality! I've been looking for this for a while and couldn't find anything publicly available.
John C
An eye-opener. Now I start understanding why I was having issues with proxies from one certain provider.
Lila K
I am glad Pixelscan team released this. Good job!
Lucas D